FIRST ROUND 1.25 mm. / 12 m.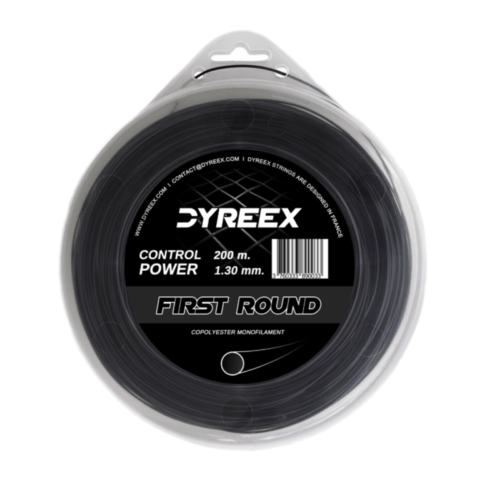 - Copolyester monofilament latest generation with polymerized fibers.
- Silicone coating to improve the snapback and generate more spin.

Available gauge : 1.25 mm.
Packaging : 12 m.
Color : Orange.


The First Round is a good all-rounder string that offers increased snap back for great spin. Minimal loss of tension, very high durability with good power. It will suit many playing styles.
Available in many gauges, it is also possible to hybrid a thick gauge in mains with a thinner gauge in crosses to maximise the spin.